Around the world, TIMM's electronic measuring and control equipment provides safety on tank farms, harbours and industrial sites. TIMM devices are used mainly in the (petro)chemical industry, for example to safeguard loading and unloading of inflammable liquids or bulk solids, or to control access to restricted areas.
"Safety is first priority on our tank farms. For this reason we trust in electronic equipment designed by TIMM."
(Project manager, Shell Deutschland Oil GmbH, Terminal Hamburg)
TIMM Intelligent Explosion Protection Concept (IEPC) enables you to put our devices into operation and also maintain them very easily, while still adhering to highest safety standards. This is one of the reasons why we are considered the technological leader in our area of business.
"TIMM has always been a reliable partner to us in every tank farm I have worked in up to now."
(Technical manager, Vopak DUPEG Tank-Terminal GmbH & Co. OHG)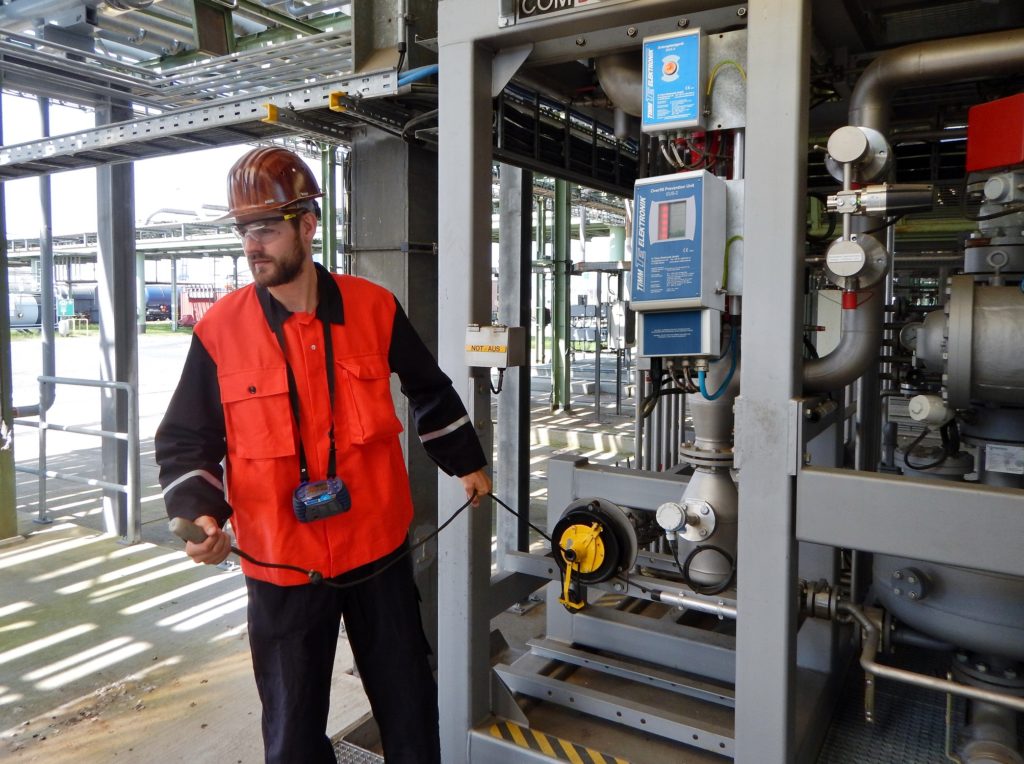 EKX-4 Ground Monitoring Device