Exloc Instruments UK
Exloc Instruments UK Ltd was established in 2012 and has a partner business Exloc Instruments Inc in Houston Texas,. Our team has many years of experience working in the process industry and in the field of hazardous area protection, especially Intrinsic safety.
Exloc are based in the North of England and serves the whole of the UK and the Republic of Ireland. 
Aegex  –  Zone 1 Windows tablet and IoT
BEx-Solution – Zone 1 & 2 Remote I/O systems and Valve terminals
CorDEX Instruments  – Zone 1 cameras and Ex cases for ios devices
EXEPD GMBH  –  Explosion proof custom solutions
Extronics  –  ATEX Access Points and antenna systems
ExRugged  – 

XARMOR enclosures for iPads

GM International – Intrinsically Safe Interfaces and SIL relays, 
HMi-Elements  – Zone 1PC's, PC Terminals, workstations and monitors
i.safe MOBILE  –  Zone 1 android tablets, smartphones, RFID & barcode 
Kira Leuchten –  ATEX Portable Lighting
Ledlenser –  ATEX Torches
Mimes –  Wireless Ex and SIL Solutions
Realwear – Head Mounted Tablet Computers
SA Equip – Rechargeable portable ATEX lighting
Sensear –  ATEX headsets
Solexy  –  Zone 1 wifi access points, antennas and RF Isolators
Timm Technology – Static Earth Protection systems
Trainor – ATEX and IEC-Ex Training
Exloc also work with a number of other companies including 
Getac, Zebra, ATEX Industries, Beka Associates, e2S Warning Signals, LeLas, ATEX Industries, Xciel Inc, Primation GMBH.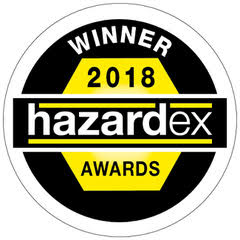 UK Contacts
| | | |
| --- | --- | --- |
| Andrew Tither | Managing Director | |
| Jenny Tither | Finance Director | |
| Sally Hibbert | Sales Office Manager | |
| Lindsay Robinson | Sales Admin | |
| Fiona Longden | Sales Admin | |
| Jess Sewell | Sales Admin | |
| Mike Davies | Mobility Sales & Marketing Manager | |
| Bill Lamb | Service Manager | |
| Glynn Warren | Product Specialist | |
| Hadrian Jones | President – Exloc Inc (Houston, Texas) | www.exloc.com |
| Ed Beardshaw | VP Sales – Exloc Inc (Houston, Texas) | www.exloc.com |
| Tino Vande Capelle | Functional Safety Training | www.tinovc.com |
| Nick Watts | IT Support, Website / hardware | www.urbanhaze.com |
Exloc Instruments UK Ltd
Unit 7, Riverside Court
Delph,  Saddleworth
Oldham
OL3 5FZ
The history of Exloc Instruments Inc…..
Exloc Instruments was born from a desire to provide one convenient source for instruments, electronic devices and other products specifically designed and approved for use in hazardous classified locations involving flammable gas and dust atmospheres. We specialise in products which are outside the scope of the mainstream process control vendors. Our products carry the latest hazardous area certifications and approvals from the top notified bodies.
Launched and managed by individuals with a long history of experience and innovation in this unique field of engineering, Exloc has grown to be a widely recognized and respected vendor. Initially serving industrial clients in North America, Exloc is rapidly acquiring customers throughout the world. In 2012 a sister company was launched in the United Kingdom.
Corporate head office is based in Montgomery, Texas, ideal for providing direct support to clients in the U.S. Gulf Coast Region, including the many global entities with engineering and procurement offices located in this strategic oil and gas industry centre. The facility includes conference and product demonstration rooms and our integration workshop.
Exloc has partnered with experienced and respected manufacturers in Europe and North America. The result is a constantly growing selection of products which complement each other with minimal overlap. By picking products which are the best in their class our customers are able to make qualified and timely purchasing decisions with a minimum of time spent on research.
Keeping abreast of new developments brings the latest technological gains to our customers. The traditional dividing line between products specially engineered for hazardous location duty and those used elsewhere has become increasingly blurred. We are now able to offer familiar everyday devices which have been adapted and approved for use in hazardous plant areas.
For details of Exloc Instruments Inc, please visit www.exloc.com.