Industrial Video & Control (IVC) manufactures video cameras and video management software for demanding industrial applications.
IVC's line of hazardous area cameras are designed to provide high quality, reliable video in harsh conditions and in remote environments where bandwidth is limited.
Advanced video management software integrates seamlessly with SCADA/HMI systems making it easy for personnel to control cameras, visually verify what's happening in critical areas, and respond quickly to events.
All video products can be easily customized to meet a customer's exact application requirements.
AMZ-HD41-2 – ATEX video camera:  offers high-definition video in a rugged, weatherproof enclosure suitable for hazardous environments.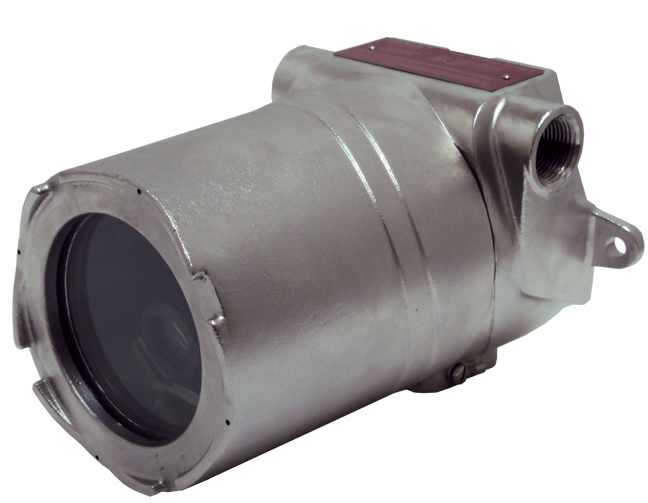 This compact camera provides 3x motor-driven optical zoom and delivers 1080p HD video, up to 30 frames per second.
The zoom functions can be controlled automatically and precisely from anywhere using the features of IVC's camera management software.
In addition, the camera has a wide dynamic range to increase sensitivity and improve images in varying lighting conditions.
1080p IP video
3x motorized zoom
Integrated IR illuminators
12 VDC; 24 VAC; PoE
Wide dynamic range
Certified for use in hazardous areas
Click here for further details.
IVC Relay Server: A web server that lets operators control and view a network of video cameras over a LAN, WAN, VPN, or the Internet.
More eyes for your SCADA operators. Easily integrate live video and camera controls into SCADA HMI screens to improve your operational awareness.
Scalable to meet your growing needs.  Seamlessly expand and upgrade your system according to your needs and budget.
Click here for further details
IVC View Station: An operator console that gives personnel camera access and control regardless of location or size of the video network.
View Station features an open platform for easy integration of legacy or emerging third party software and hardware technologies and a scalable architecture providing robust performance for systems of any size.
Customize operator consoles to exactly meet application requirements.
Schedule based automation – reduce burden on operators with automatic control of cameras and other connected devices.
Integrated instant messaging system to improve operators' responsiveness.
Click here for further details