ATEX & IECEX Telephone Series 229
Founded in France in 1909, Lelas has been a market leading manufacturer of industrial communications products for over 100 years. Their main principles which are ingrained into the company are; safety of communication, sound optimisation and integration of the latest technology. We are pleased to announce the launch of the 229 Explosion-proof EEx IP66 telephone for wall mounting, both indoor and outdoor and for industrial/noisy environments.
Low energy consumption with maximum power, a receiver adaptable to different environments, hands-free option, high degree of watertight protection and high shock resistance, optional IP version, parts easily removed for maintenance purposes. These important attributes included in the Lelas 229 make the most demanding customers choose this explosion proof telephone. No other manufacturer has an explosion proof telephone which is as customisable as the 229!
As a sign of the commitment to quality and reliability, all Lelas products have a 3 year guarantee for maintenance and spare parts.
Electrical Characteristics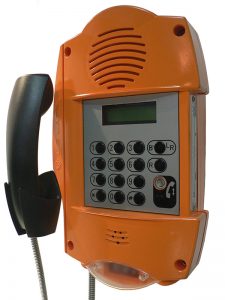 Direct current supply: 12 to 60Vdc
Consumption: 15 to 45mA
Ringing voltage: 30-80Vac
Suitable for use in Zone 1 hazardous areas
Dialing: DTMF/PD
Flashing: adjustable
Electronic Bell: 84 to 92dB at 1m- subject to model
Flashing beacon: option
Noise cancelling: noise cancelling circuit
Hook: magnetic
Conversation Mode: by handset/hands free/headphone
Other characteristics: CCITT Q23
Options
IP Box
Remote diagnostics
Headphones
Second receiver
Handset cord 1m70
ATEX Intercom Series 214
The Lelas 214 is an explosion proof telephone which is housed inside an incredibly robust enclosure made from cast aluminium. It has the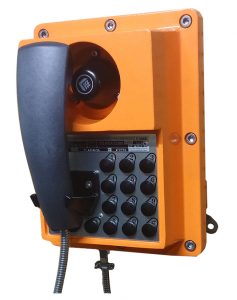 loudest integrated loudspeaker, (optional) rated at 105dB from a 1 meter range, on the market. This coupled with the rugged enclosure makes this the perfect telephone or hands free intercom for the loudest and harshest of environments.
Weather proof, IP66
Explosion proof – EEx D IIB T6
Use as an extra loud, rugged, hands free telephone
Master and Slave intercom stations
Can be used as part of a public address system
VoIP optional