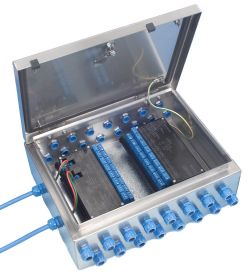 D2000M
The D2000M Multiplexor System allows the acquiring of multiple Analogue and/or Digital signals from sensors in Hazardous Area to a Gateway in Safe Area.
The Gateway D2050M communicates with PC/PLC/DCS via RS232 or Modbus redundant lines with a documented protocol, allowing maximum interoperability.
Key Features
ATEX certification BVS 06 ATEX 101 X (download):
Gateway: II (1)G [EEx ia] IIC
Field units: II (1)2G EEx ia IIC T4
High density, up to 256 Analog Inputs (TC,RTD,mV from D2010M) and up to 128 Digital Inputs (contact / proximity from D2030M) in the same system (expandable up to 7936 inputs by cascading multiple Gateways via Modbus)
Inputs from Zone 0, 1, 2
Input sensors: 2-3-4 wire RTD, Pt100, Pt50, Ni100, Cu100, Cu53, Cu50, Cu46, Thermocouples A1, A2, A3, B, E, J, K, L, Lr, N, R, S, T, U.
Robust Isolation (+- 200V channel to channel), provides high immunity against interference and ground loops
Intrinsically Safe for installation in Zone 1, 2
Field Units can be placed up to 5 km from Gateway
High Accuracy 18bit A/D converter
Redundant communication/powering lines
Programmable via PC (RS232) and Modbus (RS485)
Reduces field wiring and installation costs
Eliminates the need of PLC – DCS I/O cards
Field Unit operating temperature: -40 to +60°C
Gateway D2050M can be installed in Zone 1 / Div. 1 by using an explosion proof enclosure
AISI 316 stainless steel enclosures are available for field units (Series GM2300)
System configuration examples (layouts)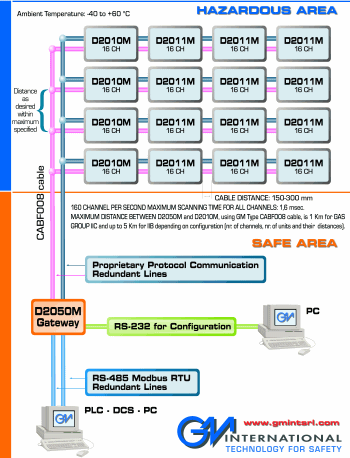 D2010M
Intrinsically Safe Analogue – Temperature Multiplexer Slave Unit (16 inputs)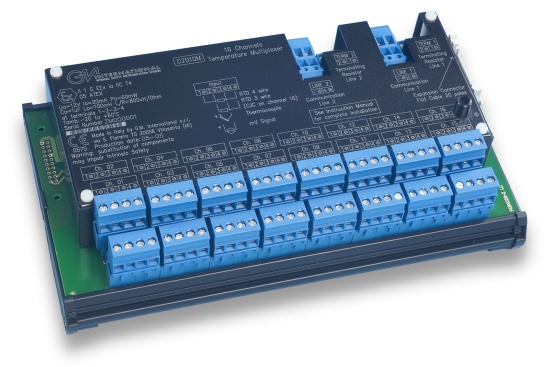 D2011M
Intrinsically Safe Analogue – Temperature Multiplexer Expander for D2010M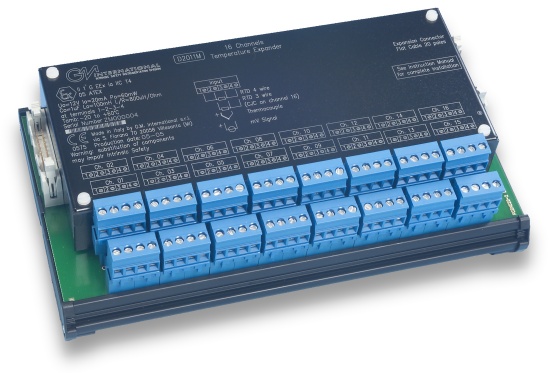 D2030M
Intrinsically Safe Digital Multiplexer Slave Unit (32 inputs)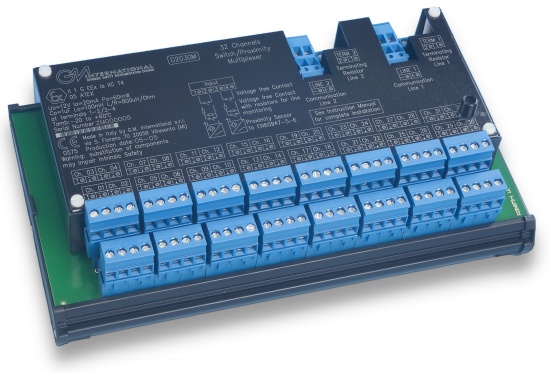 D2050M
Gateway – Power Supply Unit for Multiplexer D2000M Series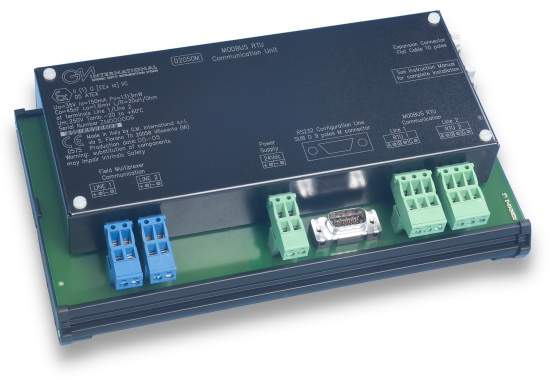 D2052M
Multiplexer Contact-Proximity Relay Output Repeater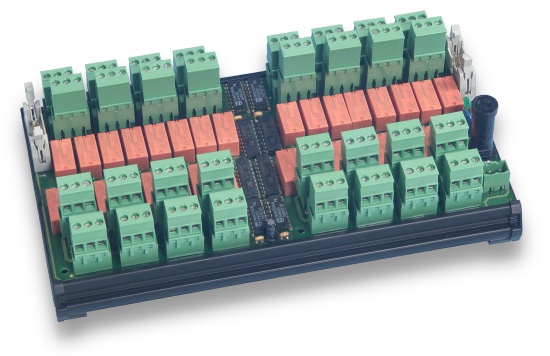 D2053M
Multiplexer Contact-Proximity O.C Transistor Output Repeater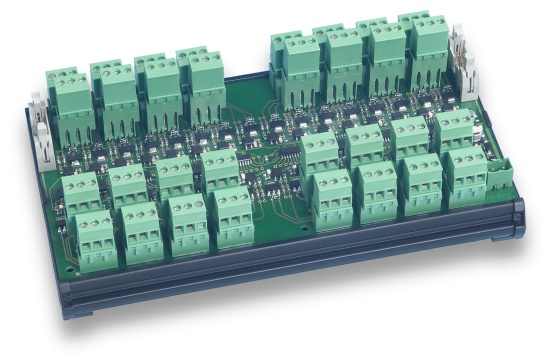 GM2300
GM2300 Series field mounting enclosures are manufactured from carbon steel or stainless steel 316 sheet to provide high levels of corrosion resistance to process environments.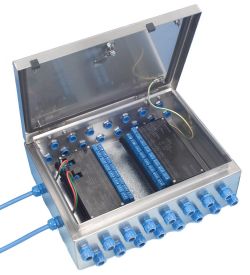 ---
SWC2090 Configuration Software for D2000M Multiplexer system

Configure D2000M Multiplexer System with this easy to use application.
---
---