XPR-5592GX 
LED Technology
ATEX Zone 0 Certified
Rechargeable integrated lithium ion battery
Multi-angle tilt and swivel fixture design
High / Low brightness modes
Includes AC / DC power supplies
Includes durable blow molded carrying case
Powerful rare earth magnetic base for hands-free operation
NOVA-Ex Work Light
ATEX and IECEx Certified for Zone 1 and 21
Extremely powerful ex proof work light with state-of the-art LED technology up to 3400 lumen
Endures the rough, wet and dirty conditions of the professional working environment
Waterproof (IP65)
Choose between 2 light modes: 50% and 100%
Supplied with 10m cable with schuko plug, the work light is perfect for places where there is access to permanent electricity
NOVA-Ex Rechargable
Work Light
ATEX and IECEx Certified for Zone 1 and 21
Extremely powerful EX PROOF work light with state-of the-art COB LED technology up to 4000 lumen
Choose between 2 light settings: 50 % and 100 % light output
Waterproof (IP65) allowing for outdoor use in all weather conditions
Rechargeable with up to 4h operation time
Complete flexibility everywhere where there is no access to electricity
ATEX LED Handlamps
KE-LED-EX 4003 ATEX LED Handlamp
KE-LED-EX 4006 ATEX LED Handlamp
KE-LED-EX 5024 ATEX Handlamp
KE-EX 4008 ATEX Handlamp
KE-EX 6818 Mobile ATEX Working Lamp 18W
KE-EX 6824 Mobile ATEX Working Lamp 24W
KE-EX 6836 Mobile ATEX Working Lamp 36W
KE-EX 6855 Mobile ATEX Working Lamp 55W
UNI-EX ATEX LED Tasklight
ATEX and IECEx Certified for Zones 0, 1 and 2 (gas), 20, 21 and 22 (dust)
High Power LED Light Output
Rechargeable – no trailing cables
Up to 15 hours use per charge
Waterproof and dustproof (IP65)
Lightweight & highly ergonomic
Tough and durable
Retractable hook
Built-in magnet, belt clip and sturdy hook
MIDI-Ex Work Light
ATEX and IECEx Certified for Zone 2 and 22
Rechargeable and compact COB LED work light designed for professional users.
Provides powerful and uniform illumination, perfect for various work tasks.
Sturdy and durable design with an ergonomic grip for comfortable handling.
Versatile placement options: hang with the turnable hook or attach using the built-in magnet.
Flexible lamp head tilts up to 180 degrees for adjustable lighting angles.
Convenient portability with a built-in belt clip, ensuring easy access for efficient illumination during tasks.
ULTRA 2 – ATEX Floodlight
• 3200 lumen at eight hours
• Only 5.5kg.
• One switch, one mode: 100% power
• Handy to use, accesories
• Comfortable soft polypropylene housing
• Rounded edges protecting surrounding products
• Quick deployability
   Battery Operated
SARF300 – ATEX Floodlight
ATEX and IECEx Certified for Zones 1 & 2 (gas), 21 & 22 (dust)
Lightweight and portable
12 hour duration per charge
Low charge state indicator and battery warning
High light output
Waterproof and dustproof
Specalised charging system 
Low battery voltage warning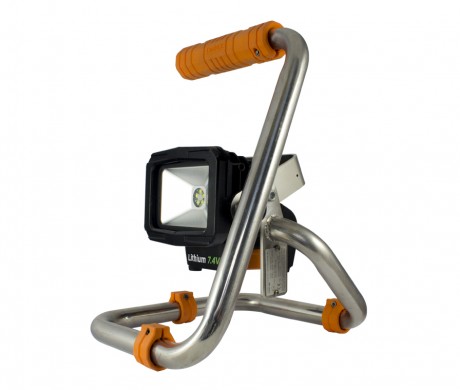 Genesis Worklight
Hand-portable LED Lantern
Lightweight and rugged
IP54 Industrial Protection
Five super-bright LEDs
Powered by interchangeable EXIS™ battery
Zone 1 Hot Swappable technology
Intrinsically Safe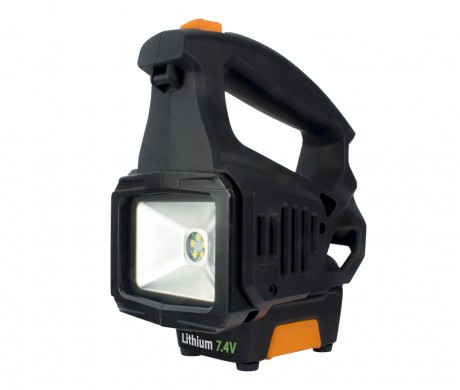 Genesis Lantern
Hand portable LED Lantern
Lightweight and rugged
IP54 Industrial Protection
Five super-bright LEDs
Powered by interchangeable EXIS™ battery
Zone 1 Hot Swappable technology
Intrinsically Safe