SARF300
Portable ATEX Rechargeable Floodlight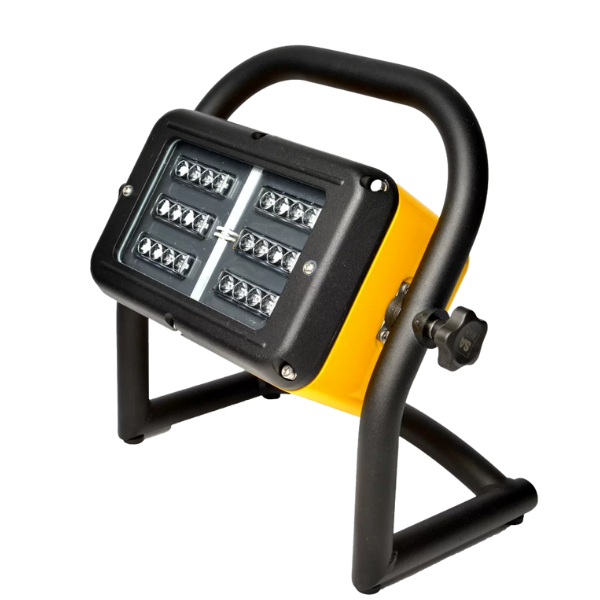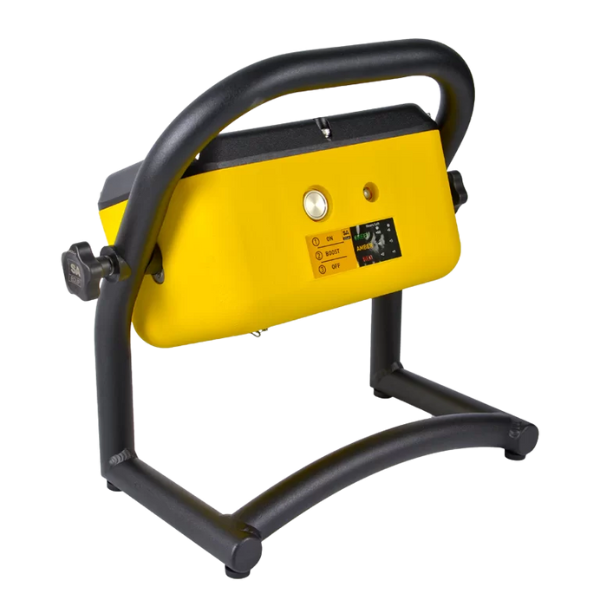 SARF300
The powerful SA LUMIN EX LED Portable Rechargeable Floodlight is lightweight and fully portable. Hosting an intense light output of up to 2000 lumens.
Being fully certified for Zones 1 & 2 (Gas) and Zones 21 & 22 (Dust), the rechargeable floodlight has been designed to make working in confined spaces even safer. Featuring no trailing cables vastly reduces trip hazards, while the powerful light output easily illuminates the working environment.
This ATEX floodlight is ergonomically designed for easy maneuverability & it is extremely user friendly.
Key Features
ATEX and IECEx Certified for Zones 1 & 2 (gas), 21 & 22 (dust)
INMETRO Certified
Lightweight and portable
12 hour duration per charge
Low charge state indicator and battery warning
High light output
Waterproof and dustproof
Unique paint protection system to cope with paint overspray
Specalised charging system 
Low battery voltage warning
Specifications
ATEX Certificate Number   

CML 17 ATEX 3323

IECEx Certificate Number   

IECEx CML 17.0175

Area of Classification   

Zone 1 and 2 (gas), Zone 21 and 22 (dust)

Operating Temperature   

Ta -20°C to +43°C

Ingress Protection   

IP66

Temperature Classification   

T4

Battery Duration   

6 Hour (Boost), 12 Hour (Standard)

Light Output   

1250/2000 lumens

Light Source   

24 LEDs

Weight   

13.8kg

Dimensions   

370mm (w) x 260mm (d) x 400mm (h)

Product Warranty   

5 years (exc. battery)