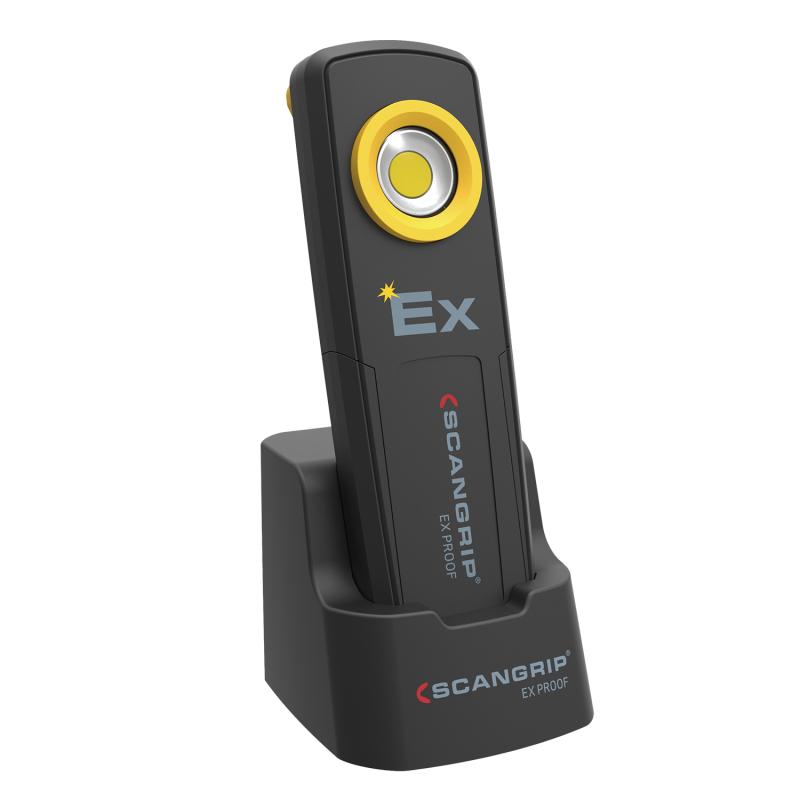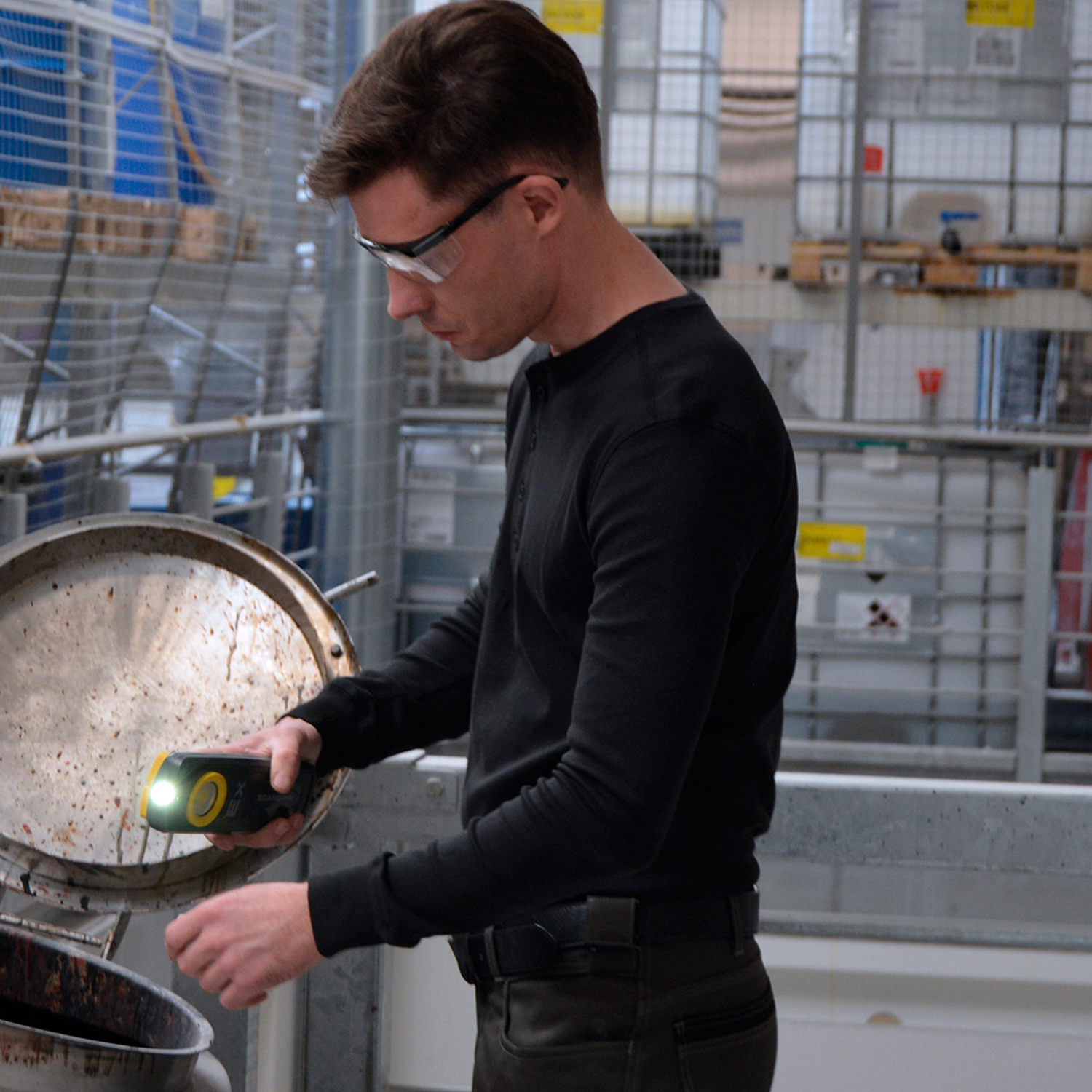 UNI-Ex ATEX LED Tasklight
This cutting-edge ATEX Tasklight is designed to ensure safety in high-risk settings, making it the ideal choice for offshore operations, chemical industries, refineries, tank vehicles, and more. Whether you're working on an oil rig or within the chemical sector, our intrinsically safe tasklights are tailored to meet your needs.
Introducing the UNI-EX, a rugged and rechargeable COB LED work light meticulously crafted for use in explosive areas. Experience the upgraded brilliance as the light output has been elevated from 290 to an impressive 350 lumens, all while extending the operational time to an impressive 15 hours. This tasklight is approved for zone 0/20, underscoring its reliability and suitability for the most critical environments.
Unveil a new level of powerful and uniform illumination with our COB LED light technology, tailored to deliver optimal working conditions. The UNI-EX boasts both mainlight and toplight features, offering a versatile two-step operational mode for flexible lighting output at 50% or full 100%.
To stay aware of the battery level there is an intelligent battery indicator thoughtfully positioned at the rear, ensuring you are always in conrol. In hazardous conditions, having a reliable light source is not just essential, it's a matter of safety.
Key Features
2-in-1 explosion proof flashlight and hand lamp in one, up to 350 lumen
Up to 15 hours operation time
Built-in magnet, belt clip and sturdy hook
Extremely powerful and completely uniform illumination
Waterproof (IP65)
Ergonomic design for a comfortable, firm grip.
| | |
| --- | --- |
| Product Number | 03.5617 |
| EAN number | 5708997005613 |
| Product types | Hand Lamp |
| Net Weight (kg) | 0.44 |
| Length (mm) | 220.00 |
| Width (mm) | 70.00 |
| Height (mm) | 39.00 |
| Packaging | 4-Colour box |
| In the box | Lamp, charge cable, charger, manual and certificates |
| Gross weight, packaging (kg) | 0.75 |
| Length, packaging (mm) | 117.00 |
| Width, packaging (mm) | 105.00 |
| Height, packaging (mm) | 240.00 |
| Sales display included | No |
| Qty in outer box | 12.00 |
| | |
| --- | --- |
| Luminous Flux, Max (Lumen) | 350 |
| Luminous Flux, Min (Lumen) | 175 |
| Illuminance, Max (Lux@0,5m) | 500 |
| Illuminance, Min (Lux@0,5m) | 250 |
| Illuminance Distance (Meter) | 0.50 |
| Light Source | COB LED |
| CCT (Kelvin) | 6000 |
| CRI | Ra > 80 |
| Adjustable Light Output | 2 steps |
| Beam Angle Main | 100° |
| | |
| --- | --- |
| Luminous Flux, Max (Lumen) | 150 |
| Illuminance, Max (Lux) | 1200 |
| Beam Angle (°) | 30 |
| Beam Distance (Meter) | 30 |
| CRI | Ra >65 |
| CCT | 6000 |
| Light Source Secondary | SMD LED |
| Illuminance Distance (Meter) | 0.50 |
| | |
| --- | --- |
| Power source | Rechargeable Battery |
| Battery type | Li-ion |
| Battery capacity (mAh) | 6700 |
| Battery voltage (V) | 3.60 |
| Cable | 1 m USB to mini DC |
| Charging voltage DC (V) | 5.00 |
| Charging current (A) | 2.00 |
| Charging input voltage (V) | 100-240V AC / 50-60Hz |
| Plug type | Type G (UK plug) |
| Max Power Consumption (W) | 3.50 |
| Charger included | Yes |
| | |
| --- | --- |
| Operating time with min. lumen (hours) | 15.00 |
| Charging time (hours) | 12.00 |
| Ingress protection | IP65 |
| Operating temperature | -20 °C to +45 °C |
| EX Zones | 0/20 |
| Impact resistance (meter) | 1.00 |
| Operating time with max. lumen (hours) | 7.50 |