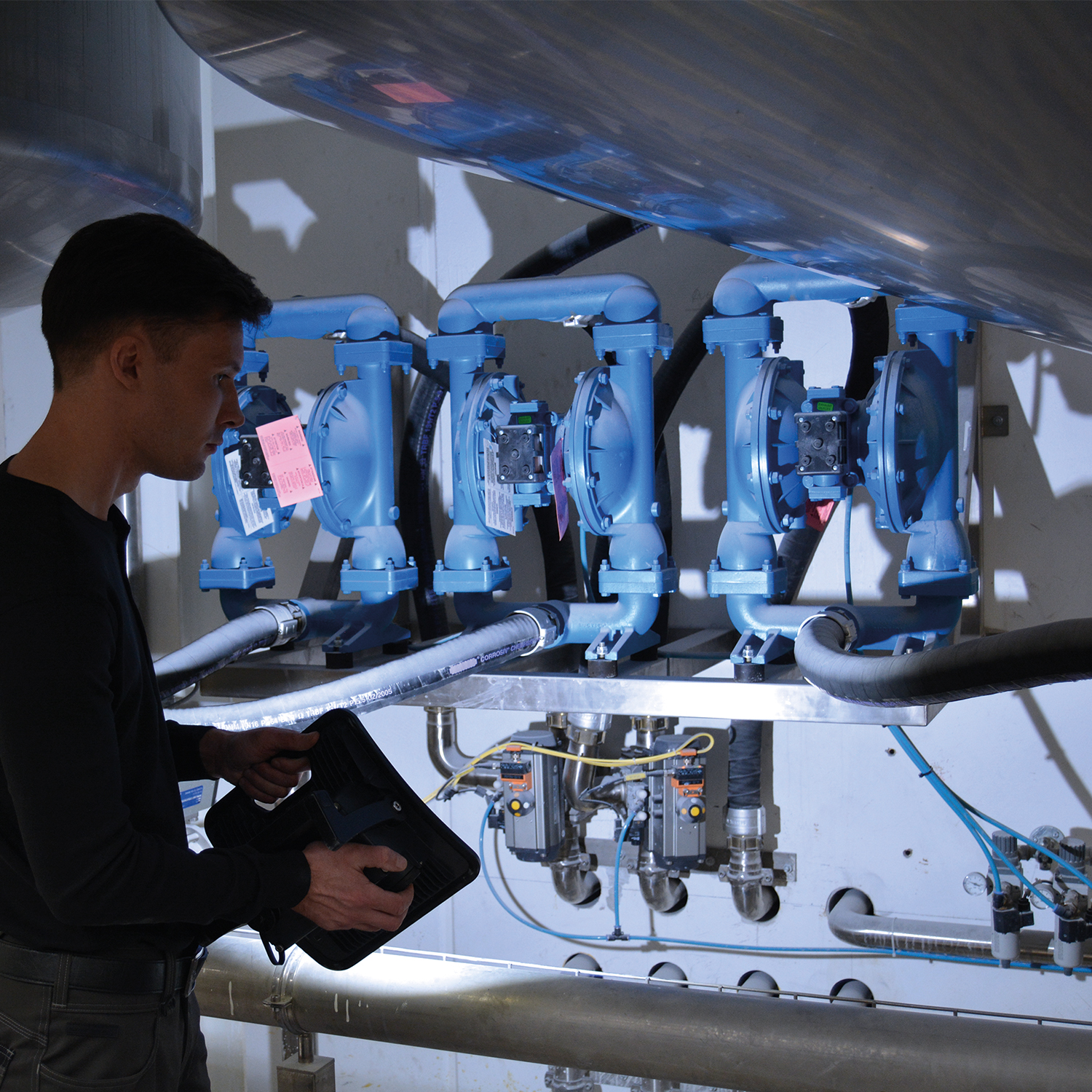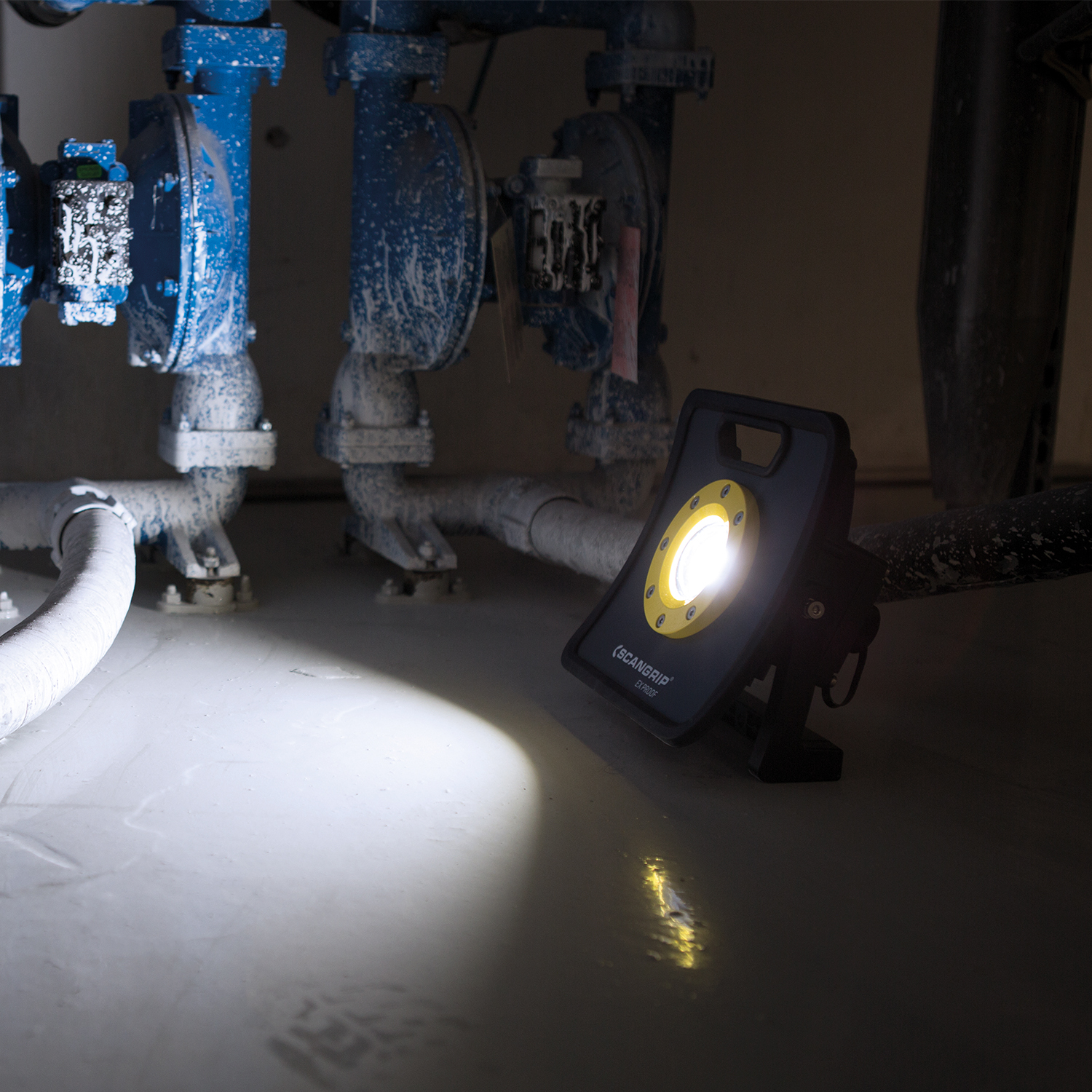 NOVA-Ex Work Light
A standout within the EX PROOF series is the NOVA-EX intrinsically safe LED work light, designed to illuminate hazardous areas with explosive risks. With a remarkable upgrade in luminosity, the NOVA-EX now shines at an impressive 3400 lumens, a 70% increase compared to its predecessor, ensuring optimum visibility.
The NOVA-EX leverages advanced COB LED technology, delivering uniform and consistently even lighting, characterized by a high CRI value akin to natural daylight. This unique feature enhances its efficacy as a top-notch work light, perfectly suited to a variety of tasks.
For versatility, the NOVA-EX offers two adjustable light modes: 50% and 100%, catering to different work requirements.
Built to withstand the harshest conditions, the NOVA-EX boasts a robust diecast aluminum body that can endure impacts and shocks, making it resilient even in demanding situations. Its 10-meter cable ensures access to permanent electricity, an essential aspect for various job sites.
This ATEX work light excels in challenging work environments, enduring wet, dirty, and rough conditions with professionalism. Not limited to indoor use, it's also well-equipped to tackle outdoor tasks in diverse weather conditions, thanks to its waterproof (IP65) construction.
Facilitating portability, the integrated carrying handle makes shifting the NOVA-EX between workstations effortless. The flexible stand serves both as a hanger and a tool to position the lamp at the desired angle, optimizing illumination and work efficiency.
Key Features
ATEX and IECEx Certified for Zone 1 and 21
Extremely powerful ex proof work light with state-of the-art LED technology up to 3400 lumen
Endures the rough, wet and dirty conditions of the professional working environment
Waterproof (IP65)
Choose between 2 light modes: 50% and 100%
Supplied with 10m cable with schuko plug, the work light is perfect for places where there is access to permanent electricity
| | |
| --- | --- |
| Product Number | 03.5619 |
| EAN number | 5708997005590 |
| Product types | Floodlight |
| Net Weight (kg) | 5.30 |
| Length (mm) | 266.00 |
| Width (mm) | 123.00 |
| Height (mm) | 270.00 |
| Packaging | 4-Colour box |
| In the box | Lamp, manual, certificates |
| Gross weight, packaging (kg) | 5.65 |
| Length, packaging (mm) | 280.00 |
| Width, packaging (mm) | 280.00 |
| Height, packaging (mm) | 140.00 |
| Sales display included | No |
| | |
| --- | --- |
| Plug type | Delivered without charger |
| Charger included | No |