Exloc Instruments work with IndEx and are able to offer their range of stainless enclosures and junction boxes. IndEx are able to supply competitive high quality custom products to customer needs. Please contact us with your requirements.
We recently visited the IndEx UK facilities and were impressed by their investment in high technology production machinery.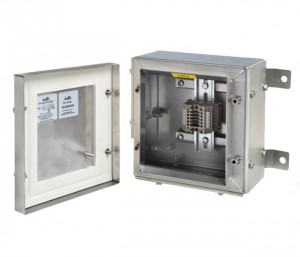 Are you tired of poor quality, expense, lack of range, appalling delivery and customer care that you get from your enclosure partner?
Well so were we – but we decided to do something about it!
With over 70 years of fabrication, design and sales experience, the indEx team is unique in the hazardous and industrial area enclosure market.
The state of the art tooling, machinery and rapid customisation software allows us to provide enclosures with an unparalleled level of service, quality and solution provision.
Finally you will have an enclosure partner you can trust:
Who will deliver on time every time.
Who will quote when you need a quote.
Whose quality will never be compromised.