mobXscan
Barcode Reading Software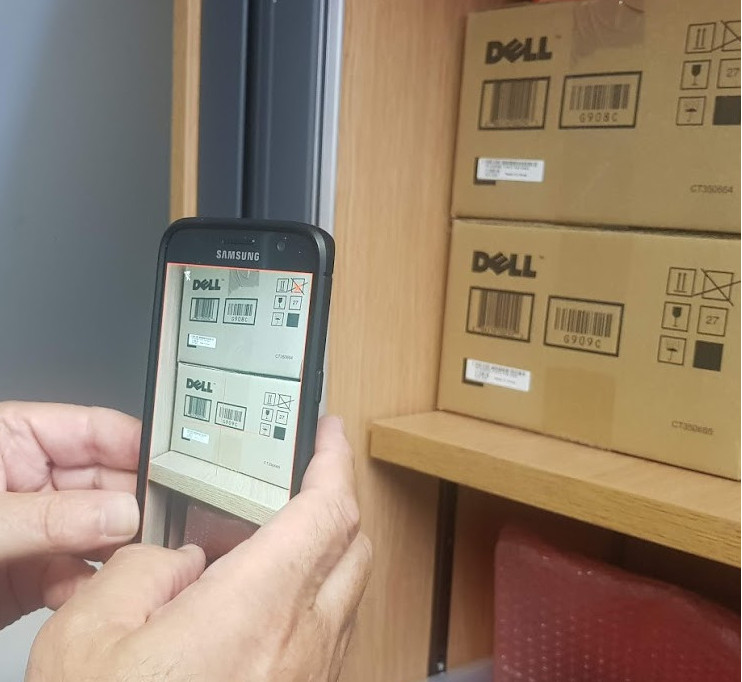 mobXscan
mobXscan is the easy way to read barcodes on any Android or Windows 10 mobile device.  Just press the scan button and the device camera will capture an image of the barcode, read it and send the text to the app you have waiting for it.
mobXscan is very simple in concept and operation.  It's a software utility that uses the camera in any mobile device and looks for a barcode.  If it sees one then it will decode it into text.  mobXscan reads almost every type of barcode and even those damaged and very poor quality.
mobXscan software utility is a very simple concept for Barcode reading that has been developed using latest Android and Microsoft tools to ensure it is stable and reliable.
The Barcode scanner can be triggered by pressing the scan button, or a separate app can trigger it with simple commands to allow total control.
Installation & User Guide
mobXscan Android is a powerful Barcode Scanning utility for any Android device—Phone, Tablet, EPOS, etc.
Simple to install and use it provides industry leading reading performance and is configurable to be controlled manually or from an external programme, and can output data to a keyboard or to another application utilising the simple to use API supplied.
To download and install mobXscan Android visit www.mobxscan.com/download
Direct install of trial version from Playstore http://bit.do/eKbhT
Click Install.    When finished follow these screens to enable.  The final screenshots shows the setup pages for mobXscan.
Operation of mobXscan has been designed for simplicity.  The device operates with mobXscan as a keyboard.  So any app that needs data input can be sent text with keyboard, or Barcode data and text with mobXscan keyboard.
You can use the mobXscan keyboard with small scan button or toggle between Keyboard and Barcode keyboard window.  Just go to the field that needs Barcode data and click on it to open keyboard, then toggle between normal text keyboard and mobXscan Barcode keyboard using the 'Globe' button.  With some versions of Android the 'toggle' globe is not available, so the small scan buttons have to be used.
mobXscan Windows Installation and User Guide
MobXscan the high performance Windows 10 barcode scanning utility with keyboard interface. Just scan the code and it is written to the data field you have open.
Installation
mobXscan is a Windows 10 application and requires updates to be current to correctly function.
Your IT Policy may have disabled Sideloading of apps.  If so please enable as follows:
Open Settings.
Click on Update & security.
Click on For developers.
Under "Use developer features" select the Sideload apps option.
Click Yes to confirm the risks involved running an app outside the WindowsStore.
Double click on package file
(if Error displays, right click and run with admin rights)
Click the YES box
Click the YES box
This window will be displayed.
Click Install and the package will automatically install all relevant files, certificates and dependencies.
Once installation is complete please click the Finish box.
mobXscan is now ready to use.
It will be listed in your applications.
On first run it will ask permission to use camera and advise license activation, and if it is trial, how long the trial license will remain active
Configuration
There are options to configure: which camera is used to scan barcodes, add a keystroke after the barcode, use the flashlight (which works only if tablet complies with Windows 10 API), and which barcodes are enabled for scanning.
The screenshots below offer guidance for these.
Once Configure mobXscan can be launched and will enter Barcode data straight into the target application.  Just press the scan button and point the camera at the Barcode.