Infra Red Windows
CorDEX SMART Infrared Windows are used to perform fast and safe infrared surveys of electrical equipment across all industry sectors
IW4000, 100mm (4") SMART IR Infrared Window
The IW4000 IR Window is the best of the best. When your priority is maximum flexibility and usability coupled with longevity and safety, the IW4000 100mm (4") SMART IR Window is the obvious solution. Incorporating all of the features of the smaller versions with the benefit of even greater viewing area, the IW4000 is the ultimate IR Window solution.
IW3000, 75mm (3") SMART IR Infrared Window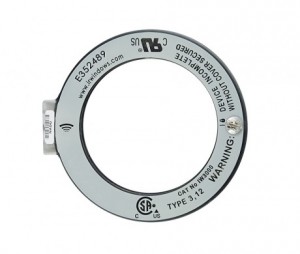 The IW3000 IR Window is the one that everyone wants. The 75mm (3") SMART IR Window is our most popular IR Window product providing optimum in viewing area vs cost. With its HydroGARD optic coating – exclusive to CorDEX – and extreme arc blast certification, the CorDEX IW3000 SMART IR Window is designed and proven to last the test of time.
IW2000, 50mm (2") SMART Infrared Window
Designed for when space is at a premium, this small, 50mm (2") SMART IR Window can be installed into locations where many cannot. With its spring loaded cover the IW2000 can be installed in any orientation to make way for many of the obstructions typically found in low voltage panel boards and motor control centres.