ATEX Tablet Leasing
ATEX Zone 1 Certified Windows Tablet Leasing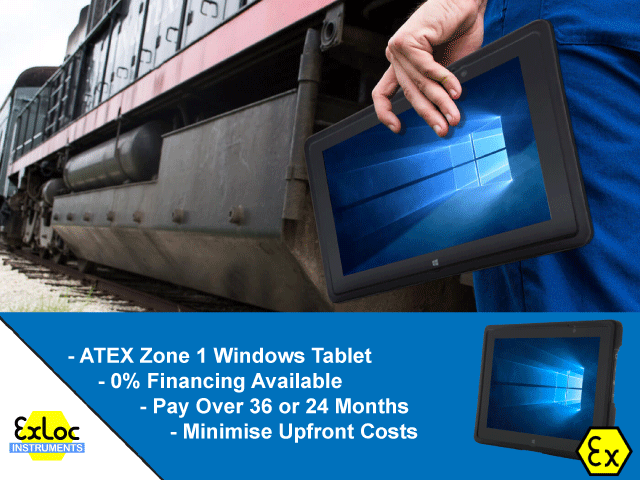 Aegex 10 Tablet Leasing
Exloc are proud to offer leasing options on our ATEX Zone 1 Windows Tablets. In partnership with Aegex and IBM, Exloc are able to offer 0% interest financing on the Aegex 10" intrinsically safe tablet.
Under the IBM Global Financing program, customers can lease Aegex 10″ IS Tablets from IBM locations around the world in local currencies.
IBM can offer Exloc customers 2-year or 3-year leases with the option at the end of the lease term to buy the leased Aegex devices, swap out the devices for new ones, or simply return them. Used Aegex devices can be collected and then recycled or disposed of through IBM's Global Asset Recovery Services (GARS) that provides environmentally conscious collection and repurposing of pre-owned electronics worldwide.
For more details on our financing please contact Exloc today on +44 (0) 1457 239 301 or email us on Sales@Exloc.co.uk
Find out more about the Aegex 10 Tablet here
The Aegex 10 intrinsically safe tablet is purpose-built for use in the most extreme hazardous areas. It features a large 10.1″ touchscreen and 4GB of RAM making it ideally suited for applications requiring a powerful device with a large display for user interface. Incapable of producing sparks that may cause ignition of flammable vapour in Class 1 Division 1 and Zone 1 hazardous….