IS-THxx2
ATEX Zone 2 Certified Barcode Reader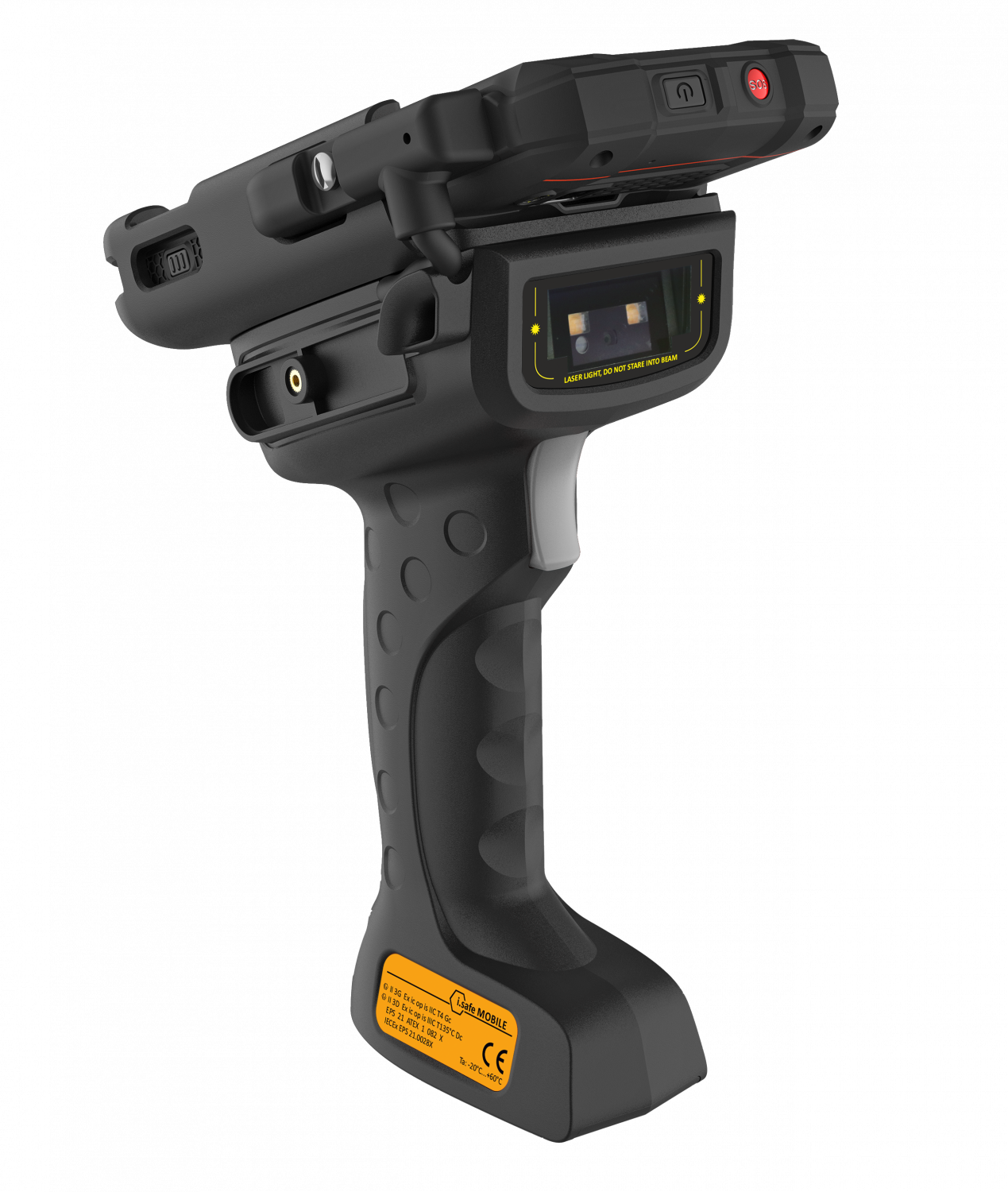 IS-THxx2
The mobile multifunctional set consisting of a Trigger Handle (hand-held barcode scanner) and an industrial smartphone IS530.x is a flexible combination for reliable data acquisition in Ex areas. The HID-active, ready-to-use high-performance scanner captures any 1D or 2D barcodes at close range of up to 6 meters or distances of over 15 meters via the reliable Zebra OEM imager scan engines. The data is further processed directly via the IS530.x smartphone connected via the ISM interface.
The IS-TH1 is designed to be used in conjunction with the IS530.2 ATEX Zone 2 Smartphone.
There is also an ATEX Zone 1 version of this scanner.
Key Features
Reliable data acquisition and processing for 1D or 2D barcodes
Also for long distances of over 15 meters
Direct data transfer via multifunctional (ISM) interface
Power supply via the connected device, therefore no battery necessary
Direct interface connection with the device, no Bluetooth® necessary
Dimensions
Size: 200 x 82 x 125 mm
Weight: 500 g
Types of protection
IP68 dust-/waterproof
MIL-STD 810G
Usable from -20 °C to 60 °C
Scan type options
MR (mid range) Zebra SE4750 MR
ER (extended range) Zebra SE4850 ER