Functional Safety Engineer (TUV Rheinland) SIS Training
Exloc Instruments (UK) Ltd are pleased to provide Functional Safety Engineer (TÜV Rheinland) vocational Training for Safety Instrumented System Professionals, presented by Worldwide renowned Functional Safety Expert, Tino Vande Capelle.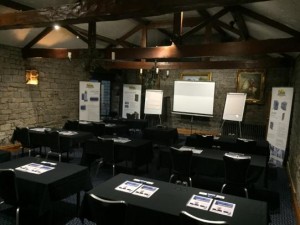 Upcoming Course Dates
2016:  Manchester 15 to 18 March  

2016:  Aberdeen 07 to 10 June

2016:  Manchester 04 to 07 Oct
Course objectives

The main objective is to provide all engineers involved in safety instrumented systems with elementary and necessary knowledge about functional safety, based on the leading international functional safety standards IEC 61508 and IEC 61511. A second objective is to give anybody attending the course the opportunity to have his or her functional safety competency confirmed by the TÜV Rheinland upon successfully passing the exam.
Why should you attend

IEC 61508 ed. 2.0, released in April 2010, clearly indicates as a 'Normative' requirement that anybody involved in safety lifecycle activities shall be competent to carry out the activities for which they are accountable.
Take advantage of this course, examination and certificate to prove your clients, peers and management, your competency in the field of Functional Safety.
Success in the final examination confirms your functional safety knowledge on your personal name, adding a great value to your professional figure.
Course Provider

Courses are held by Tino Vande Capelle.
Tino is providing 'INDEPENDENT' Functional Safety (FS) Consultancy as freelance & self-employed, capitalizing +28 years process safety sector experience. In August 2005, Tino has become a Senior FS Expert & Trainer for Safety Instrumented Systems (SIS).
His FS Expert ID is 109/05 and can be found on the TÜV Rheinland website (www.tuvasi.com).
Success in the final examination certifies your functional safety knowledge, adding great value to your professional career.  Please see the attached flyer for further details or give us a call on 01457 239301  or email  sales@exloc.co.uk