Ultra 3
Portable ATEX Floodlight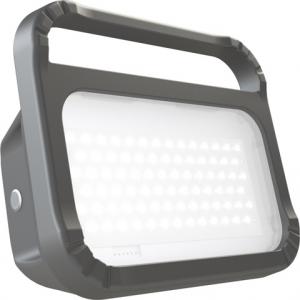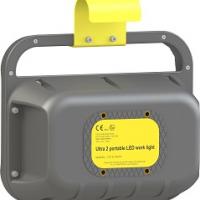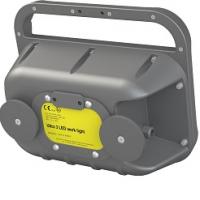 ULTRA 3
A lightweight and solid floodlight made of antistatic polypropylene.
The lamp is made from renowd reliable components:
• The same well tested electronics and LEDs as in the Safe-Boy / Ultra 1.
• The same well liked housing as with the Ultra2.
• Diffuser not from polycarbonate but from maintenance free hardened glass.
• Stainless steel bolts, nuts and other components.
• Safe light according to IEC 62471.
• Easy and safe to connect, both two- as three pole.
Key Features
• 4100 lumen through an eyefriendly filter.
• Soft round housing protecting vulnerable items.
• The lightest portable ATEX floodlight.
• Designed for 24-48VAC and DC.
• Designed with flat back and front surface, making the lamp easy stackable.
• two and three pole connectable.
Specifications
Watts
35W
Lamps
LED
Lumen
4100 | 5000°K
Composition
Antistatic polypropylene, hardened glass.
Dimensions
388 x 319 x 147 mm
Weight
3kg
Cable
10m.
Zones
1, 2, 21 and 22
Protection index
IP 65
Certificate gas
II 2G Ex ib mb IIC T4 Gb
Certificate dust
II 2D Ex ib mb IIIC T135°C Db
Options
Tripod
Protective film
Magnets
Scaffolding hook
Support frame