Distran Ultra Pro
ATEX Zone 2 Certified Acoustic Camera
Distran Ultra Pro
Introducing the Ultra Pro ATEX Certified Gas Detector: With unparalleled speed and accuracy, this handheld ultrasound imaging camera excels in pinpointing gas leaks from several meters away. It is specifically designed to detect leaks in high-risk areas and inaccessible locations.
Equipped with an advanced sensor technology, the Ultra Pro ATEX Certified Gas Detector identifies pressurized gas leaks by analyzing the distinct sound patterns they emit. Its integrated 124 ultrasound microphones enable precise localization of the source, ensuring reliable detection.
Experience real-time results with the Ultra Pro's innovative overlay feature, which combines the reconstructed sound source position with a wide-angle optical image. This seamless integration provides immediate visual feedback, enhancing efficiency and accuracy in gas leak detection.
Capture compelling evidence effortlessly with just a single tap. The Ultra Pro ATEX Certified Gas Detector generates high-quality images and videos that can be conveniently incorporated into comprehensive reports.
Key Features
World's first ATEX Certified ultrasound camera
1.5 kg all inclusive
Single-handed, self contained
1400 lumens, integrated LED lighting
Robust design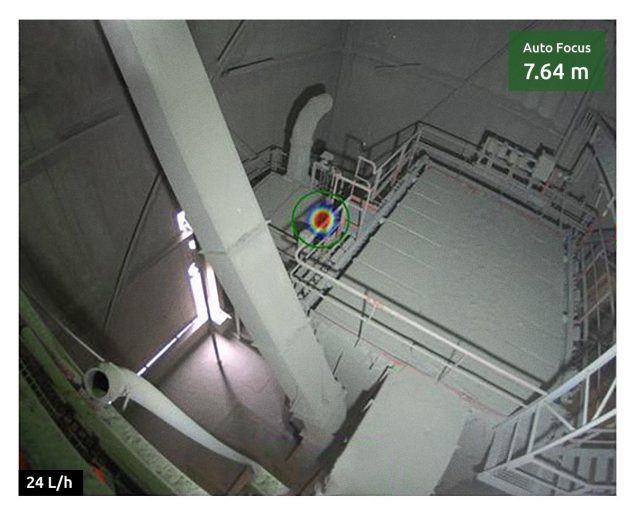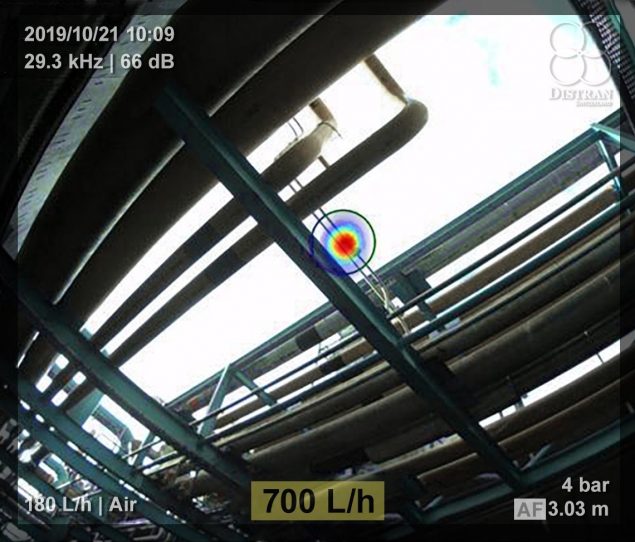 Detected gases
All compressed gases incl. air and vacuum
Working distance
From: 0.3 – 100 m (1 – 300 ft)
Typical: 1 – 6 m (3 – 20 ft)
Detection threshold
From 0.3 L/h at 30 cm (0.01 ft3/h at 1 ft)
Quiet environment 2 L/h at 30 cm (0.1 ft3/h at 1 ft)
Industrial environment 10 L/h at 30 cm (0.4 ft3/h at 1 ft)
Detection method
Acoustic imaging using 124 ultrasound sensors
Pressure difference
Min. 50 mbar (0.7 psi)
Acoustic angle of view
180° (half-space)
Angular detection accuracy
<1°
Weight
1.5 kg (3.3 lb)
Battery life
5 hours (2×2.5 hours – 2 batteries provided in pack)
Ex marking (for X version)
Zone 2: Ex Gc IIC T4 (class 1 division 2)
Integrated LED lights
1400 lumens
Data export
Audalytics or SD card